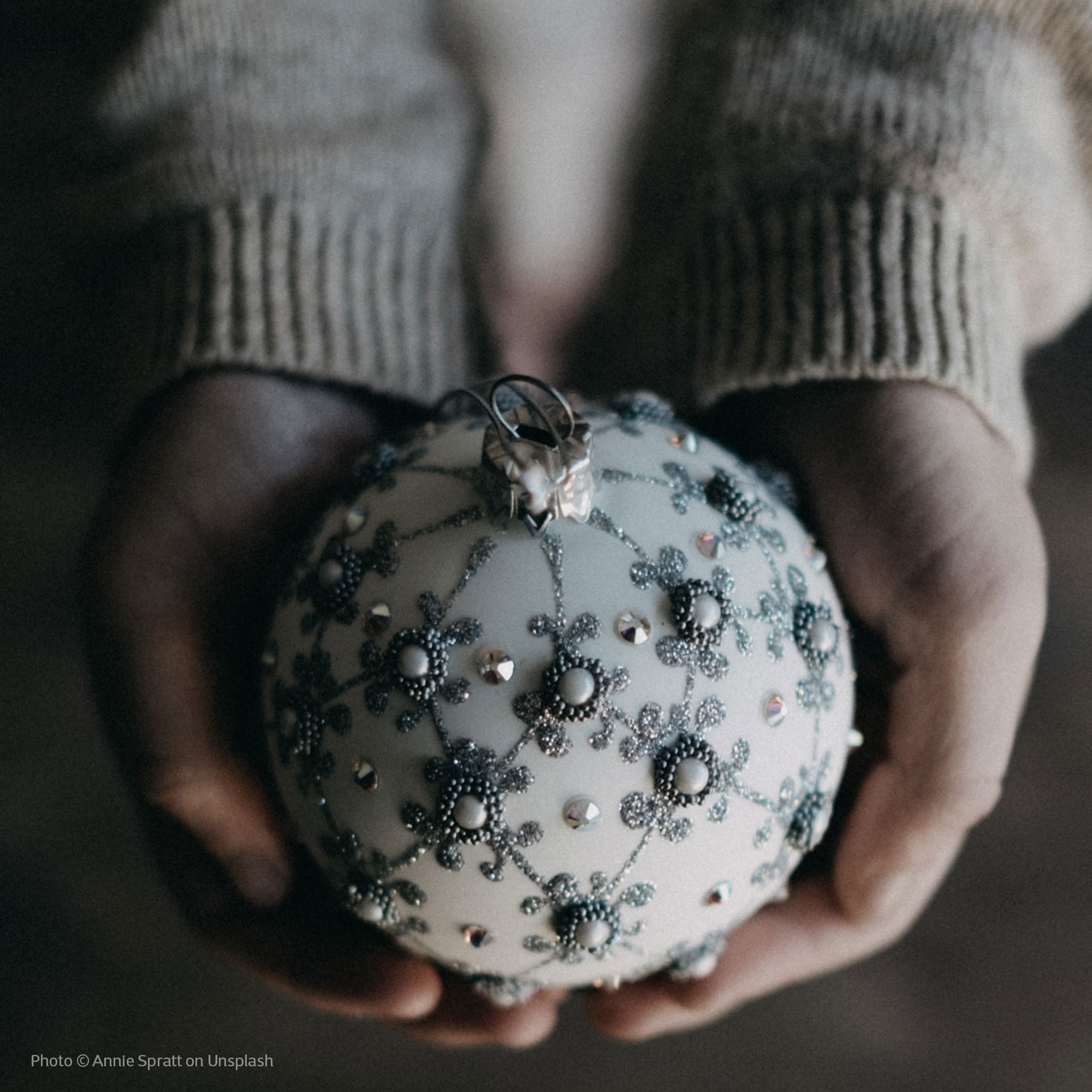 Top 10 Greatest Presents for your Kreativcommunity
Affiliate Links are marked with a *
hoffmanillustrates! blog is reader-supported. When you buy through links on my site, I may earn an affiliate commission. This doesn't effect the price you pay.
Where possible I have also tried to provide non-affiliate links to the manufacturers and/or their products as well. 
Affiliate Links are marked with a *. Links without this * are non-affiliate links.
The Etchr Slate Satchel
I've been looking for a good looking art bag to carry my Kreativtour sketchbook, watercolours, pencils and accessories in that doesn't look dorky. This one is on my own personal wish list.
It has gotten good reviews from other artists for one and the unique thing about this bag is that you can mount it onto a tripod for field sketching, which also means that the bag is pretty stable. The bag itself can be used as a drawing surface. You can either use the shoulder strap to support it, wear as a backpack or, as previously mentioned, to mount it on a tripod. It isn't floppy like normal shoulder bags.
Your Kreativperson is a digital artist? You can use this bag for that, too! I think this one is great for every day use, but if your artist travels a lot, then the deluxe version is the way to go. ps it comes with a 2 year warranty.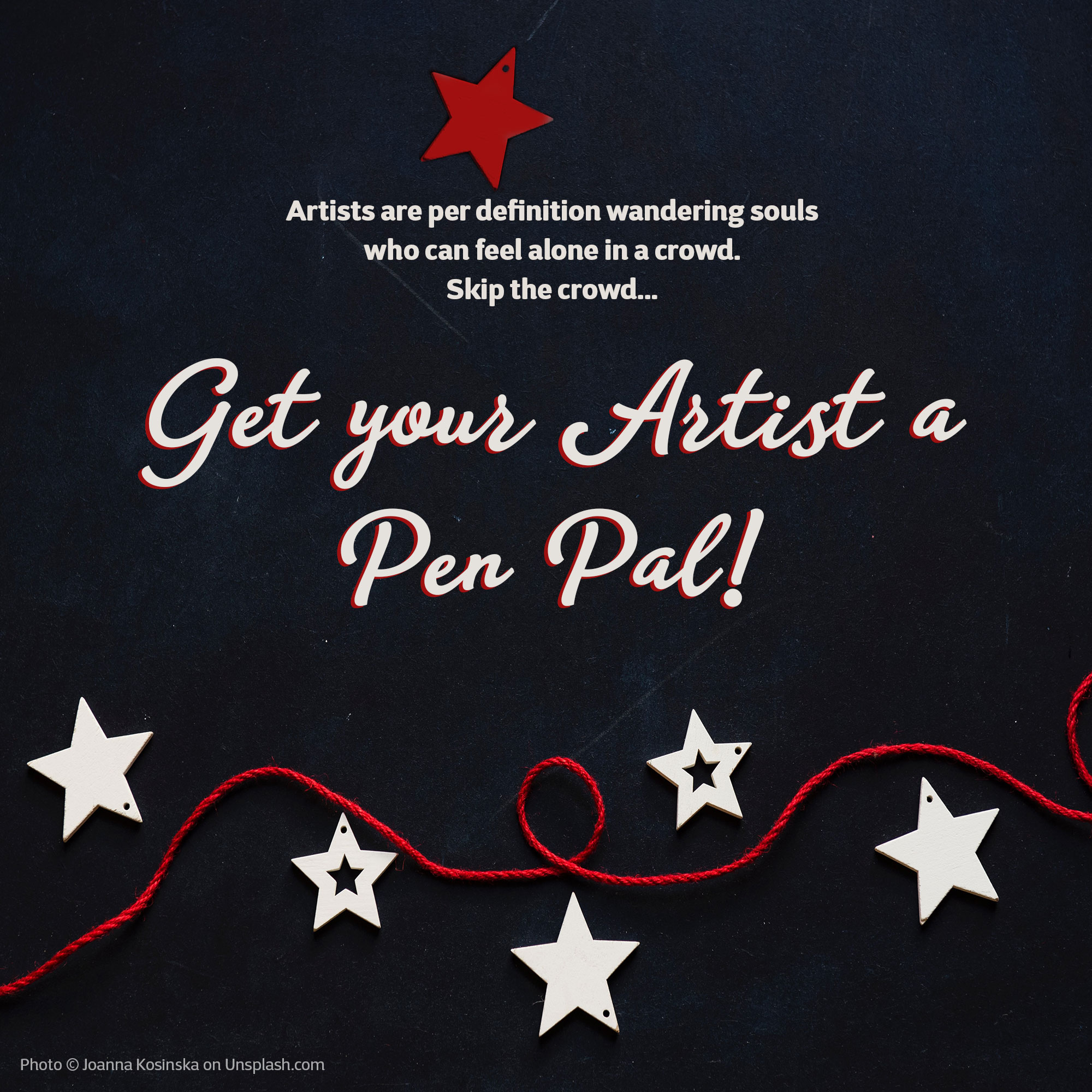 Brooklyn Sketchbook and the PenPal Painting Exchange
With the purchase of a Brooklyn Sketchbook you can get your artist taken up into the Brooklyn Art Library. Your artist has to do the work and send it in by the deadline, but they will become of a historical worldwide collection of sketchbook artists. If you have a few dollars to spare, you can pay for digitalisation of the sketchbook, too.
You can also give your artist a PenPal for Christmas. The Brooklyn Art library has a new project running. You get a kit containing a small canvas and a hello card. You paint your most creative ideas on the canvas and return it. As soon as the artwork is returned, it gets swapped and you (or your artist will) get a pen pal and their canvas. I like that idea.
Copic Classic Markers
Why Copic Markers? "They are expensive" is the argument I hear for why not. Admittedly I stayed away from them for that reason for a very long time. However, I use them now and am happy I do. They are refillable – making them eco-friendlier than other markers as well as cheaper in the long run, and the color intensity just can't be beaten. You can blend them with a blender marker or just use isopropyl alcohol. My tip: Get a small basic of Copic Markers set to start on with a 1-2 fleshier tones.
In the US you'll have to look at one of the larger art supply stores. I looked and Michaels does sell individual markers. They didn't have a basic color set (reds yellows, blues, blacks, greens, oranges, purples)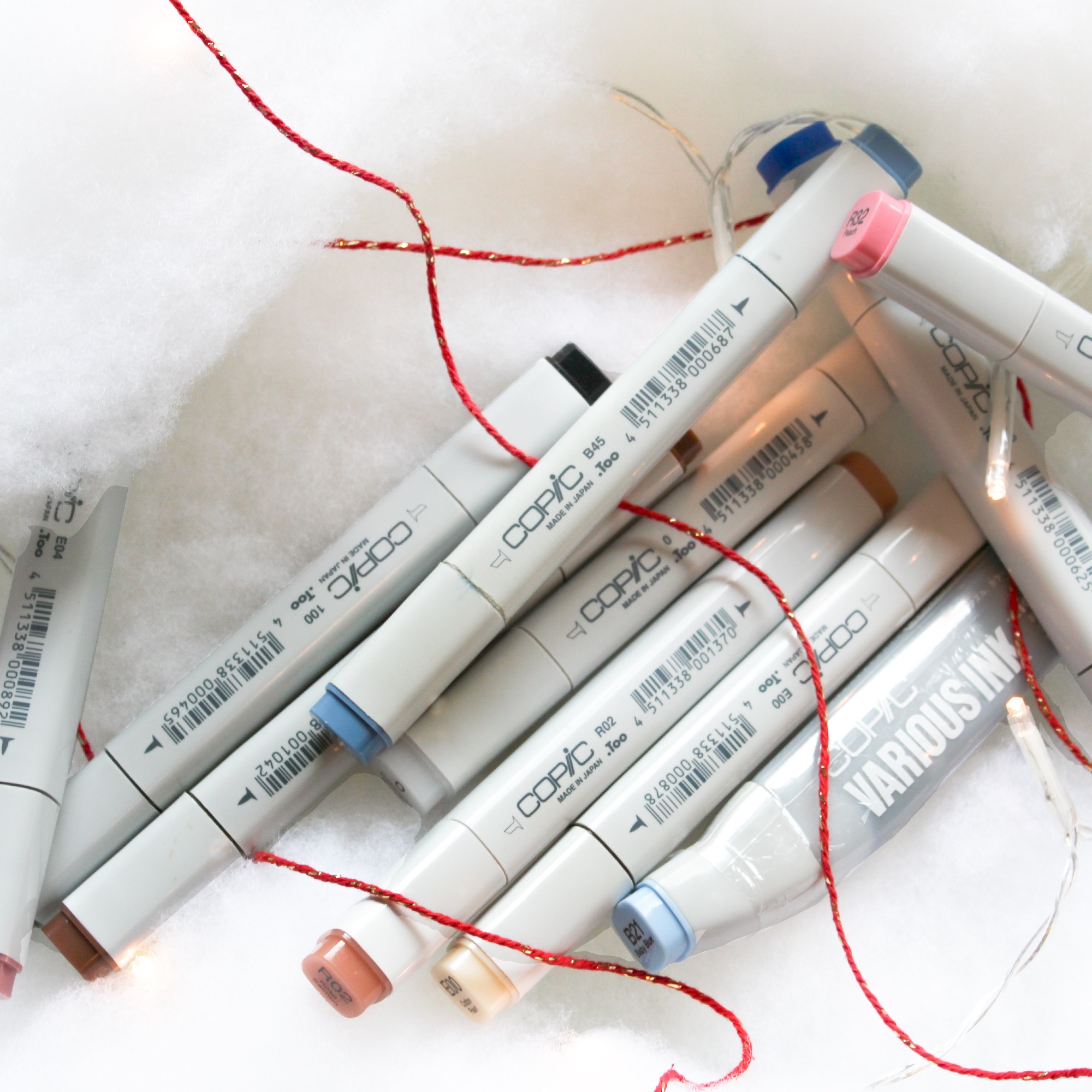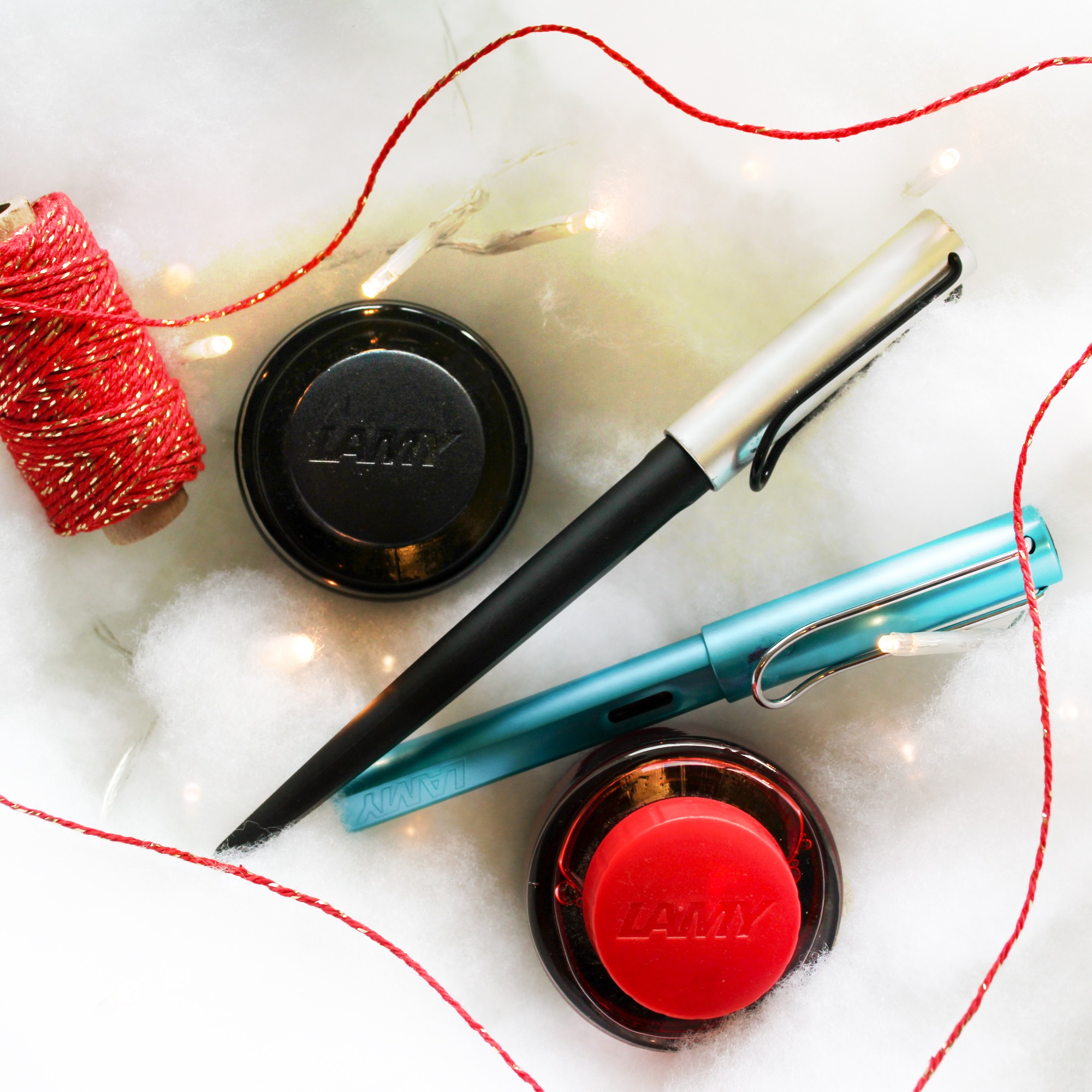 Lamy Joy Calligraphy Pen with refillable tank plus a bottle of Lamy ink
In Germany, when you hear someone say they have a "Lamy" pen, you hear them sigh with joy. I have two, one for red and one for black, and mine have refillable tanks. I also have a few different nibs for them. And Lamy inks. If you prefer a different line strength, you can order extra nibs for the pen.
I can recommend them because I love how the ink flows from the nib. It is a totally different kind of writing and drawing.
Derwent Sketching Wallet
This is a great little kit for sketching on the go with a small spiral sketchbook, 10 assorted pencils – 2 of which can be used with water, an eraser, a pencil sharpener and a "wallet" carrying case. I am all for having things in one spot when you are on the go. It saves time and you are out of the house on your Kreativtour a little faster.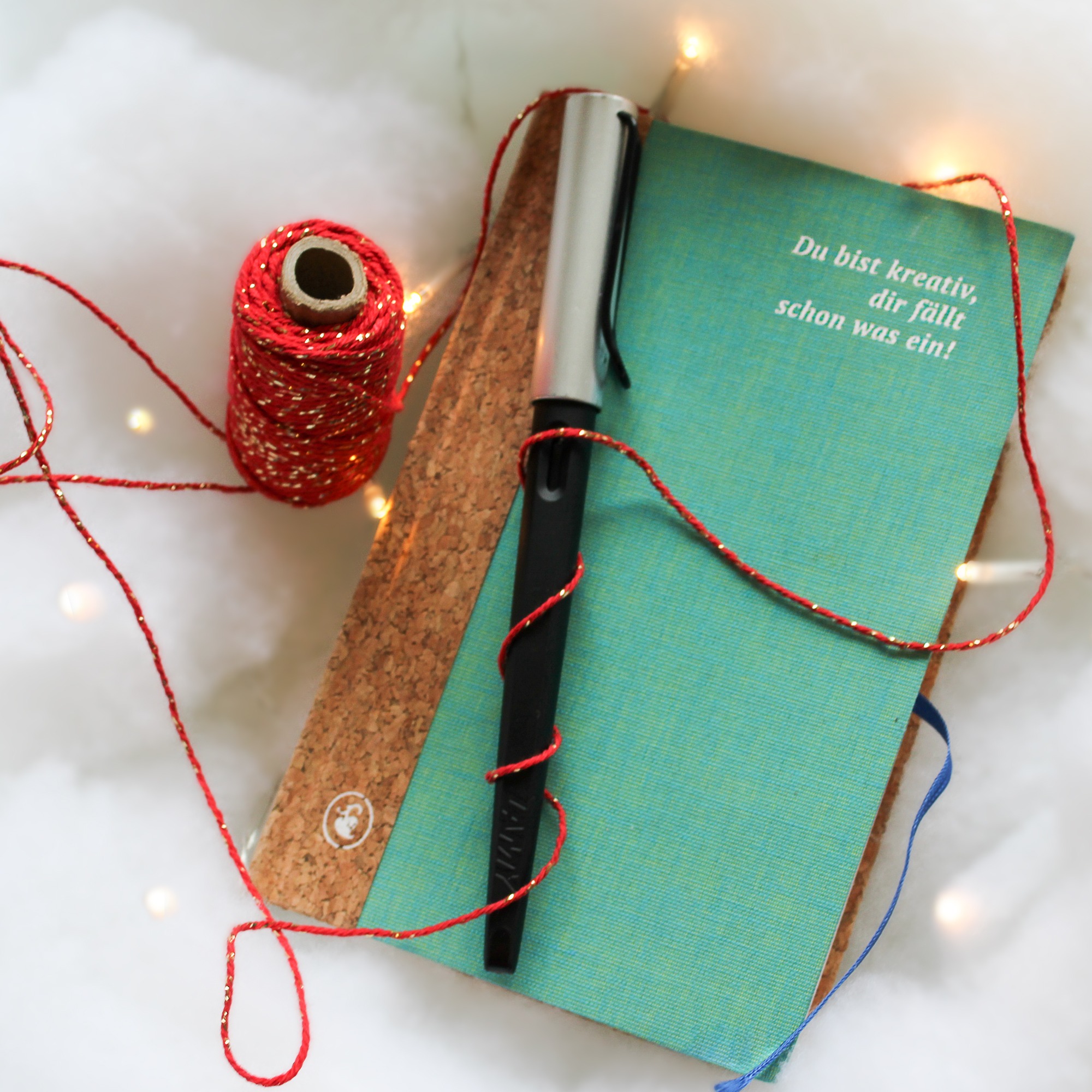 "Du bist kreativ – dir fällt schon was ein"
The title means "You're Creative — You'll think of Something".
Verlag Hermann Schmidt is one of my favourite publishers in Germany. I don't expect everyone to read German, that is why I am just posting things that anyone anywhere can use. The book "Du bist kreativ – dir fällt schon was ein"* is a beautifully made journal. You can feel the art of book creation in this little piece. They also have really exciting geometric placemats. If you have a fontlover on your gift list, then check out "Retrofonts"* that includes a Font CD for personal and commercial use.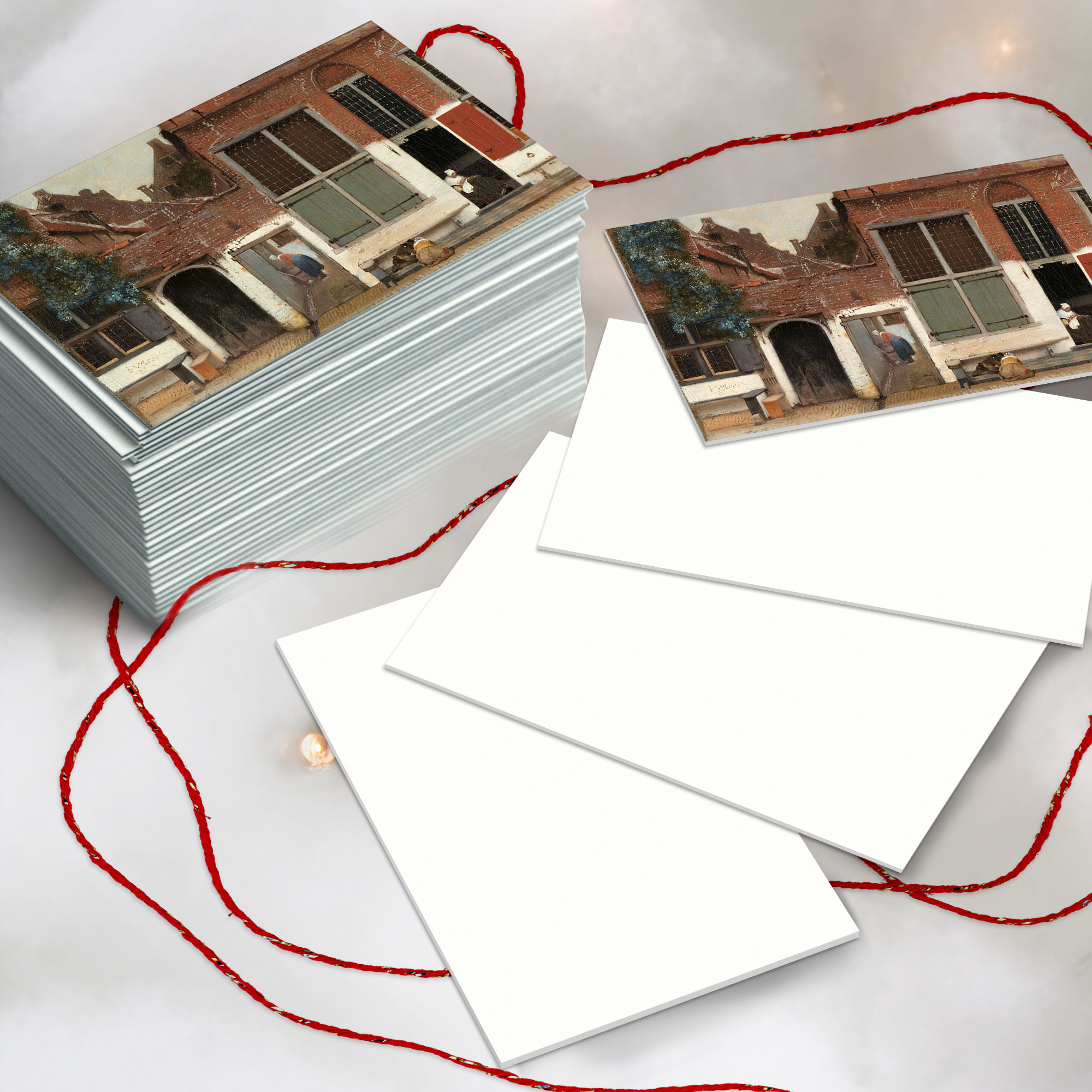 Painter's Postcards—Quick DiY
This is a no-brainer, but a true delight. Simply cut up watercolour carton (minimum weight 250 g/m2) into A6 (or US-Standard size) postcards, print out a painterly image from Rijks Studio on photo paper  in the same format as your cards, paste it on one card, tie it all up with a pretty ribbon, add a tube of gouache or watercolour paint and/or a paintbrush and voila! You have a beautiful gift set of postcards for your artist to create their own art with.
If you don't have time to cut paper, you can get them at your favourite art store or here on Amazon. Hahnemühle has a cute little metal box with 30 cold pressed (matt textured) postcards that have rounded corners.* Or you could simply get a variation of three textures of postcards to give for almost the same price. US readers might find Strathmore postcards* easier to get.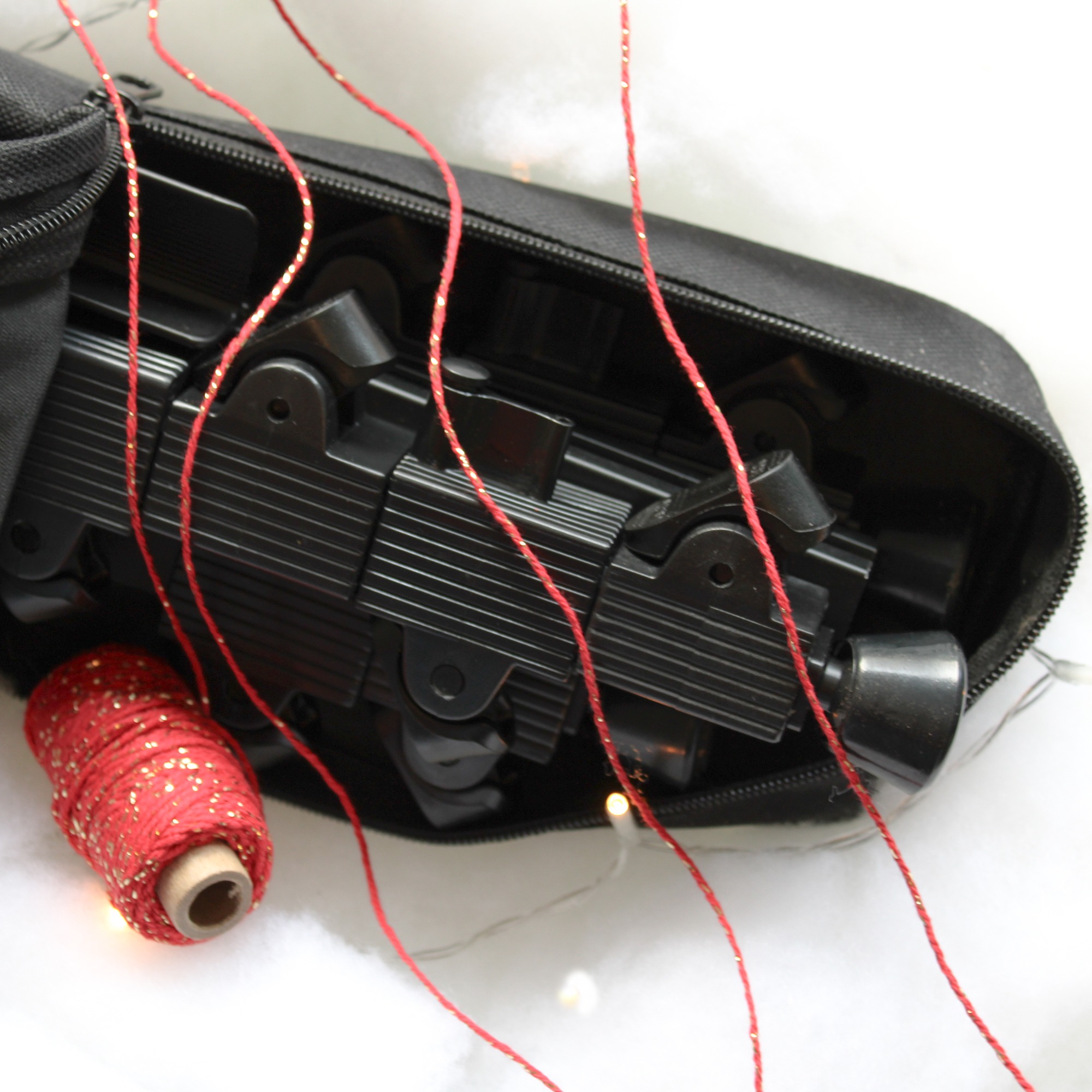 Portable Painters Easel
This is a fantastic present for your own Kreativtour or for your favourite artist because it is light, easy to set up and very portable. It comes with its own carrying case. I recommend the "Rio Aquarell" because you can tip the painting surface if you want to paint with watercolour and it is easy to build up and take down. It also makes a good studio easel for people with small spaces. The eBay-seller, painter-sistersneuss, has a 100% positive evaluation on eBay. I also have my big wooden easel from them, too.
Sketching Pencil set from Faber Castell
If you are a practical gift giver, this present can never disappoint. An assortment of Faber-Castell design pencils*. Made in Germany and packaged in a reusable metal box. Just what the Artist ordered.
The Elements of Pop-up
I wouldn't be me if I didn't recommend at least one book for Christmas, especially a fun and educational one like this. For anyone who has ever delighted in pop-ups, now is your chance to learn how to make them yourself. "The Elements of Pop-up"* is special because each pop-up is shown as a real movable pop-up and the how-to is easy to follow. I have this one and I love it. You'll be making your next greeting cards as pop-ups!