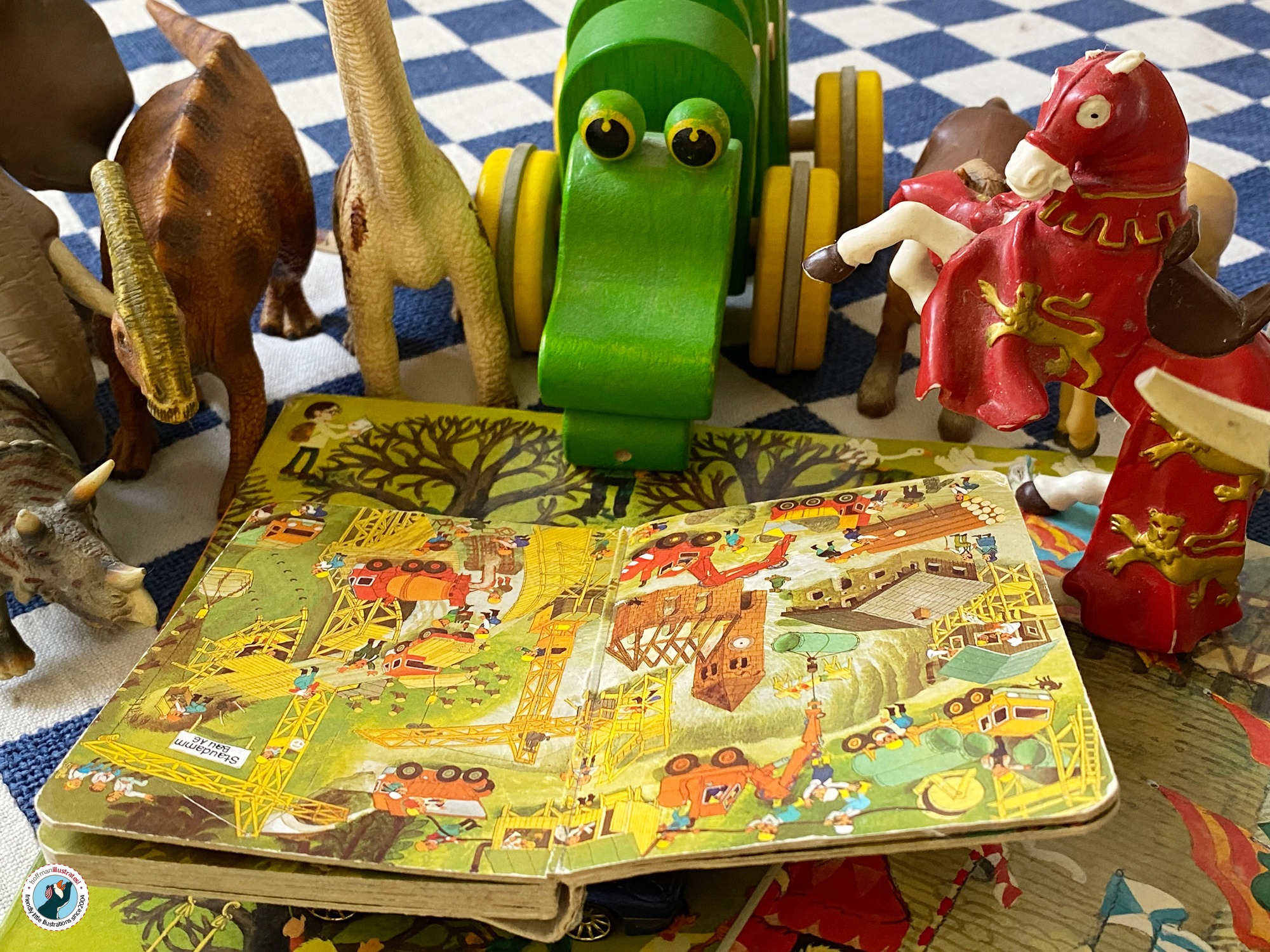 The Loss of Ali Mitgutsch – Inventor of Wimmel Books
Authors: Kimberley Hoffman, Rebecca Hoffman
Est. Reading Time: About 2 Minutes
R.I.P. Herr Mitgutsch
He is considered the inventor of Wimmel books. Sweet and cheeky at the same time, his characters romp through books like "Ritterbuch", "Rundherum in meiner Stadt" or "Das Riesenbilderbuch".  
On January 10, 2022, the world lost this master of Wimmel books. Many Germans grew up with him.He shortened waiting times at the pediatrician's office, prolonged bedtime because there was always something new to discover in his books, and filled everyone, big and small, with joy with his illustrations. 
What Makes his Illustrations so Special?
He altered the perspective in the Wimmel books without making it seem strange. With everyday stories, Ali Mitgutsch loved to lure children into the garden of imagination and encourage them to tell stories.
Ali Mitgutsch inspired numerous illustrators, including myself because a scene can be told in many different ways in a Wimmel book. Such as a boy sitting in the back seat of a police car could be a criminal or someone who needs help. He also invented the term "Wimmel book" as he tells in this German language podcast from 2008.
The term "wimmeln" means literally "teeming", but it also has a negative connotation in German when used as "abwimmeln". That means "to get rid of someone, usually a child or a pesky person". So, he thought it would be a fit term, and so did all the publishing world. 
The world will miss this talented illustrator. But fortunately, his picture worlds live on and will forever bring the joy of reading books to generations of children.