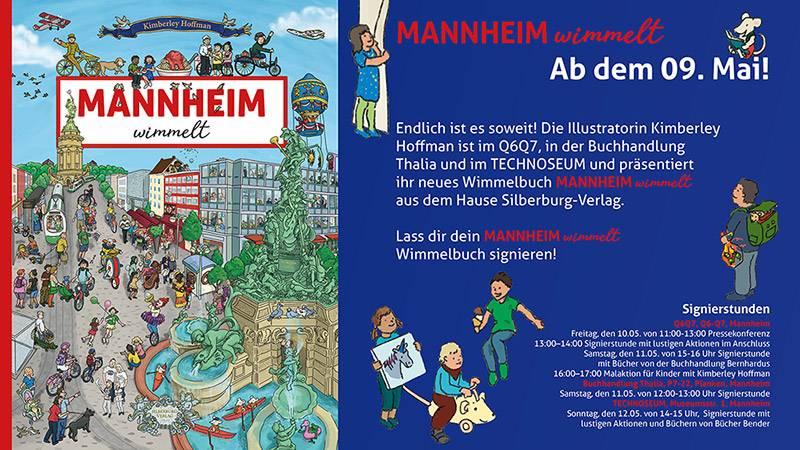 Whoah, Nellie! Time for a round up!
Things are looking different around here—you might have noticed if you've visited my website before. Thanks for coming back. If you are new here, welcome! I am happy to meet you.
It has been a busy month, and things are looking bright and colorful. There is much going on, so I'll take you on a little tour behind the scenes of hoffmanillustrates!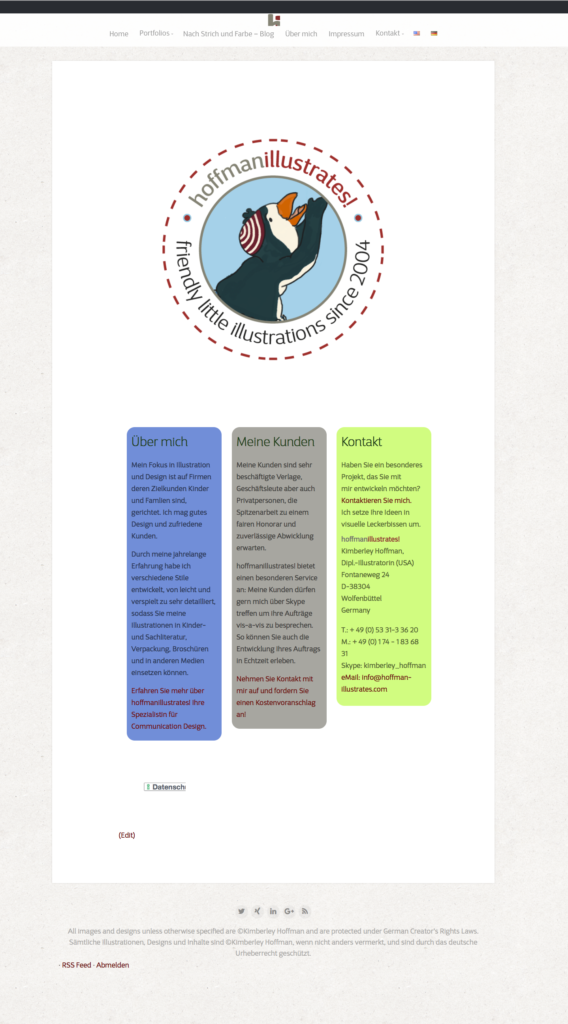 More Color for my Website
First of all, thanks to Conny Danner of missfits, my website is not only brighter and nicer to look at than before, it runs more smoothly. She is a really accomplished designer with a fantastic aesthetic. Hats off to Conny, who has made sense of my creative wishes and combined them with the technical know-how of making websites that don't need the 27 plug-ins I had originally used on my old website.
This new site actually looks like an illustrator's website and I am eager to hear your opinions. I personally like it, as it is whimsical yet functional, playful and informative – a reflection of me.
The highlight is the portfolio section.  It isn't easy to combine multiple styles into a coherent website and pull it off well. I think Conny Danner has accomplished that. We've sectioned off some work into the project section. There I can describe what it is I'm working on or have worked on and give a few insights and inside information about it.
She has also made the site GDPR compliant. On my old site I had to use plug-ins to get rid of like & share buttons and to turn off the pinning function of Pinterest. All these things track your movements  on any site – and really, it is nobody's business how long you look at "Heidelberg wimmelt". If you like what you see, copy this link (www.hoffman-illustrates.com) and share it on your Facebook, Instagram or Twitter page. You can copy the page link for Pinterest. You will be helping me if you name me as the creator.
Do You know what happens after your Book goes to the Publisher for Print?
Well, first of all, a big sense of relief. Since I have two kids, I can liken it to going into labor. The gestation period is over with and that baby is on its way.
While my website was being redesigned, I was still working on my search-and-find book, "Mannheim wimmelt". I finished the drawings in February, was asked for a couple of small revisions – one became a sea serpent in the Neckar River in the harbor scene – and then the hardest work was over with.
Working on Mannheim wimmelt, or any search and find book is very time intensive. I've learned some shortcuts along the way, such as not to draw complicated shoes because with the reduction to print, the detail gets lost. The printed image is about 1/3 smaller than the original drawing and you know, while you are drawing, it is easy to forget that the huge pixels that you see on the screen will only be one dot of color in the book.
Again running two larger projects takes great coordination and a book project is not finished when the book has been handed in. That book wants to find its way into your hands. Therefore you have to do the final PR planning with the publisher and find  localities that will host a presentation and book signing event.
It may sound like an easy task, however the more people you have on board, the more complicated the organising becomes.
Invitations and Promotions
Luckily I have some wonderful help from my publisher, Silberburg-Verlag, from Mannheim's shopping plaza, Q6Q7, from Buchhandlung Bender, who is hosting a book gable at TECHNOSEUM and Buchhandlung Bernardhus, who are hosting a book table on two days there for me and from Thalia, where I have a signing event and from the TECHNOSEUM, who is hosting a signing event with me – sort of a return to the scene of the crime – as they hosted one of my event drawing sessions, too.
Invitations
There are many details to think of, such as sending out invitations to the participants of the book to join me at the opening press conference. Q6Q7 took over the design of the invitation. However, I still had to check the text, approve the way the illustration was used and send off my signet for the invitation.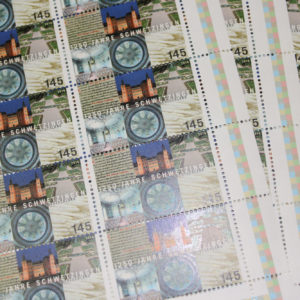 For GDPR reasons, I will be sending out the invitations personally. That means ordering stamps, waiting for the invitations to get here, etc. I will probably be addressing the envelopes over the weekend. With a little luck and no outside interference, I should be able to get them out by Monday at the latest.
Webbanners
Of course, the organisers want to make the events known, so upon request I created this banner for my book-signing events.
Activity Sheets
I am also in the midst of creating activity sheets that we'll be using at the events. So even though the book is completed, the work isn't over with.
Save the Date
Come get your copy of  "Mannheim wimmelt" book
The following is a list of when and where I'll be along with the businesses who are hosting and supporting the launch of "Mannheim wimmelt". A great big thank you them for their support.
You can purchase Mannheim wimmelt from any of these fine book stores listed. There will be copies available at each event.
Friday, May 10th, Sponsored by Q6Q7 and Bücherei
11:00 am – 1:00 pm Q6Q7 Press conference and official launch of "Mannheim wimmelt"
1:00 pm – 2:00 pm Q6Q7, Book Signing, with an extra Pop-Up-Bookstore by
2:00 pm-5:00 pm Search Fun and Activities with Kimberley Hoffman
Saturday, May 11th, Sponsored by Thalia Buchhandlung
12:00 am – 1:00 pm Book signing event
Saturday, May 11th, Sponsored by Q6Q7 and Bücherei
11:00 am – 3:00 pm Wimmelsearch fun with activities
3:00 pm – 4:00 pm Book signing, with pop-up book shop from …
4:00 pm – 5:00 pm Kimberley Hoffman paints and draws with kids
Sunday, May 12th, Sponsors TECHNOSEUM and Bücher Bender
2:00 pm – 3:00 pm Book signing with a book table supplied by Bücher Bender
The Technoseum will be holding a fun search event the whole day long.
Easter Bunny Pop-Up Fun
It is a custom in Germany, where I live, to give presents to your loved ones for Easter. And that is why I decided to make an Easter pop-up card for you, my readers. And even though Easter has past, you can still download the card and use the blank egg on the craft sheet to personalise your own spring card. It will be available here for free until May, 15, 2019.
Drafting and illustrating the card itself was a fun job to do. I think I spent about 6-7 hours on creating the pop-up, fitting it and then illustrating it. The key to designing a good, workable pop-up is to work out the moving pieces before you go to illustrate it.
As you see, I start with very basic material – I think the cardboard came from a cereal box that was meant for the recycling bin. Using recycled material is a good way to release any cares that it might not turn out the way you planned and it lets me experiment more freely. Actually it really is a good quality card stock to work with.
What took longer than expected was actually writing the texts and correcting them. My first draft ended up with 27 steps, which needed to get broken down. Once that was done and translated, I felt the urge to design the instructions and make two different sizes to print out, A4 and US letter, after all it is a present to you, so I wanted it to be nice. All in all, from start to finish, I devoted a half of a work week to make something special for you.
Have you downloaded it yet? Did you make it? Let me know how you found the instructions and making the card. I hope you enjoyed it as much as I enjoyed making it.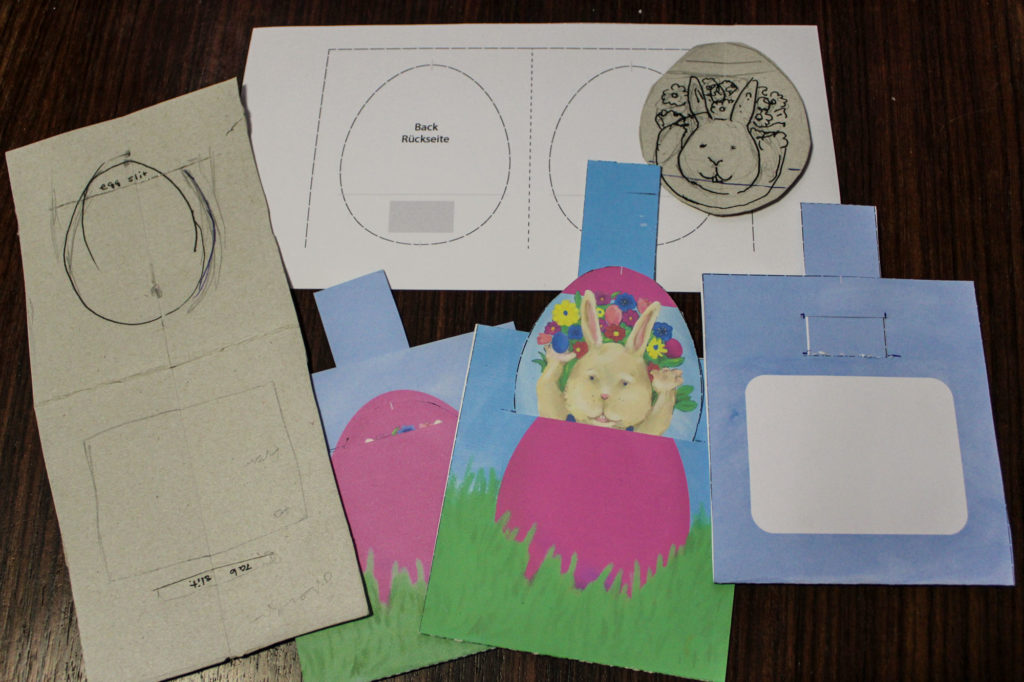 Looking back
Looking back is important. Do you practice any sort of monthly reflection? I find that you gain a sense of balance when you contemplate what worked and what might of held you back.
Assessing how long I needed to create a full downloadable pop-up craft card with easy to understand instructions and in two different printing formats will help me plan my other DiYs and downloadables.
Discovering what kind of crafts and DiYs you enjoy will help me even more. Drop me a line about what kind of projects interest you in the comments box. I enjoy constructive feedback and look forward to developing a DiY possibly inspired from your suggestion.
Looking ahead
I am really excited. Next week I will posting my interview with Brendan Duddridge, the developer of Tap Forms, a very handy life-organizing data base system for Apple systems.
And I will give you a personal demo on how you can use it to organise your life, too.
Stay creative!