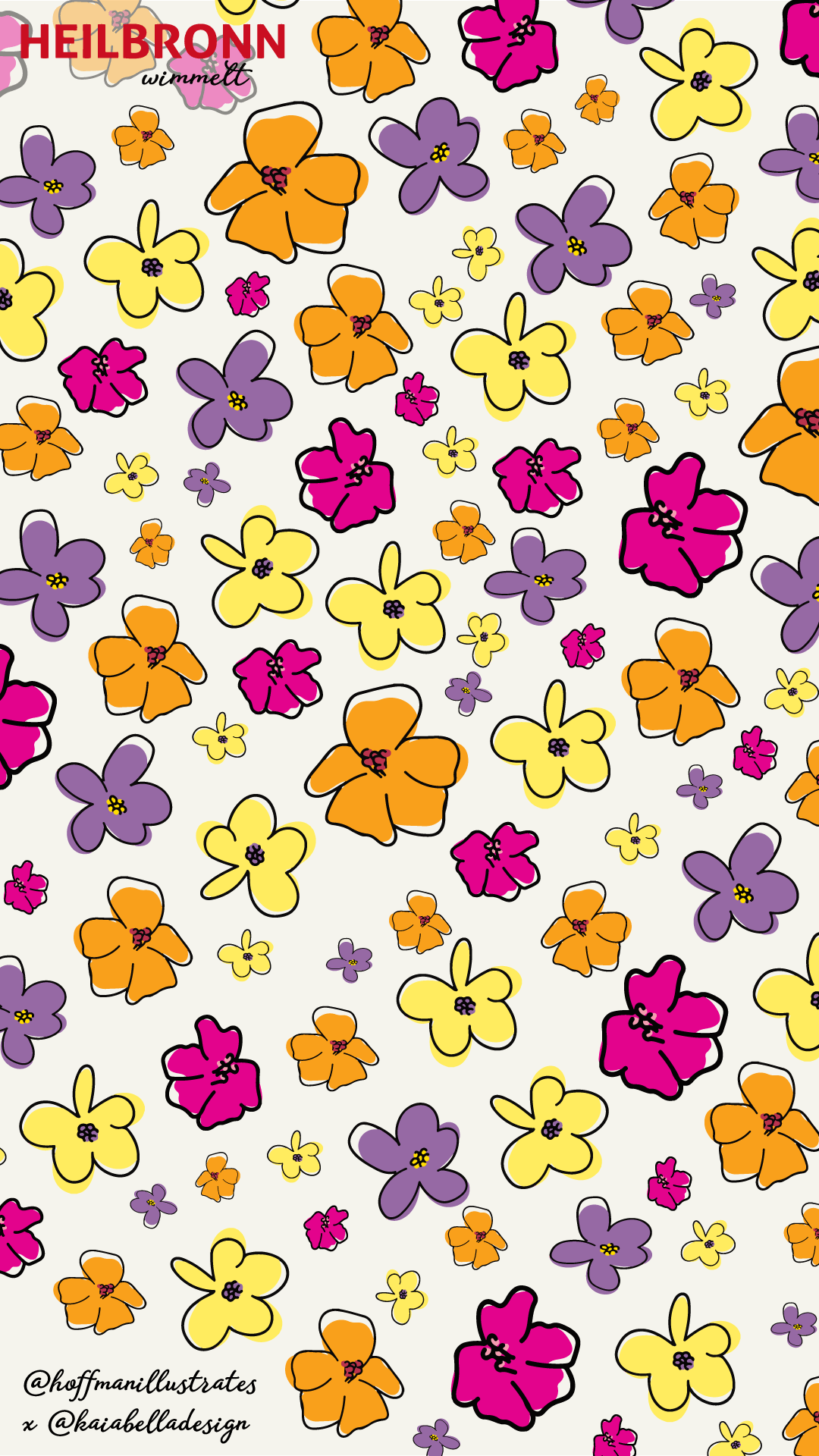 How Kaia's Internship got Heilbronn wimmelt teeming on Instagram
My (Home Office) Internship with hoffmanillustrates! 
On the 29th of June, I started my journey on an internship with Kimberley Hoffman.
From recently completing my Online foundational year, I had little experience in the illustration and design world and was highly appreciative of when Kimberley agreed to take me on board in an eight-week internship.
She wanted to make sure that not only was I gaining experience, but also learning. One of the first things that she began to teach me, is that being a designer or illustrator is so much more than what it seems. From meeting deadlines to negotiation management, to publicity and audience engagement, Kimberley taught me the ins-and-outs of what it is like to be a freelance creative.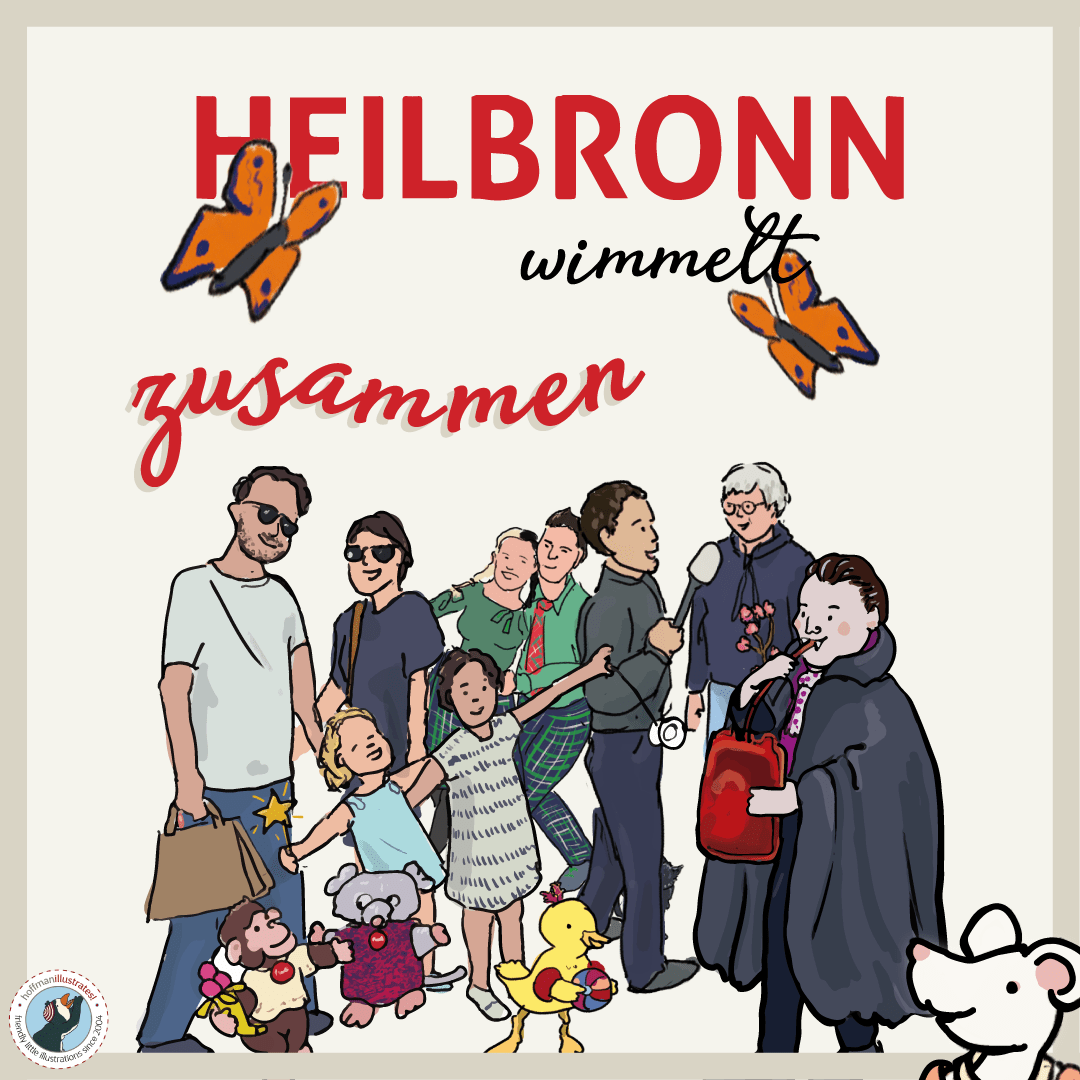 Designing with "Heilbronn wimmelt"
From here I was able to help her with a few of her daily jobs, such as social media posts, and content creation. This included a range of things; such as photo/carousel posts to Instagram, creating gifs, editing, and making youtube videos, from her work on her new search and find book, "Heilbronn wimmelt", and much more.
One of the first tasks she put me to was creating the announcement posts for a competition she had been running on Instagram. The post was to invite readers to participate as characters in "Heilbronn wimmelt" This included a teaser post, an announcement post, and then an individual post for each of the three winners. I also created youtube videos for her youtube channel which I loved as it allowed me to get a glimpse at how Kimberley produces her illustrations and the way that she uses her unique style to create amazing books.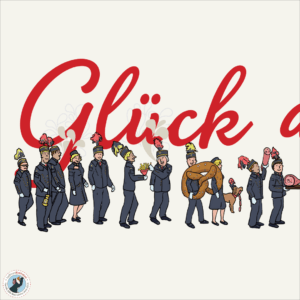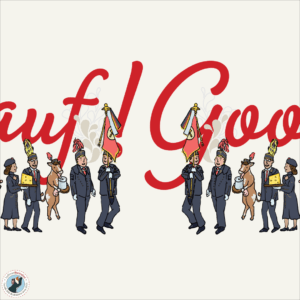 And the winner is… (drumroll)
Some of my favorite posts that I created for Kimberley were the announcement of winners from a local newspaper contest, the "Heilbronner Stimme". The winners are to be featured on the cover of her new search and find book "Heilbronn wimmelt".
For each of these, I created gifs which suited each of the winner's personality. These posts were also turned into wallpapers which we published to Instagram stories so that people could use them.
I enjoyed seeing Kimberley's style, as well as how she worked and being able to learn from it while working with her. I have learned so much and am so grateful to Kimberley for taking me on and teaching me. This will be an amazing stepping stone into university and then into my future career.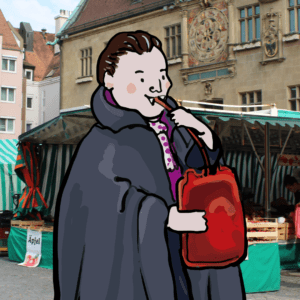 Now for some words from me
Kaia has been instrumental in getting my search and find book "Heilbronn wimmelt" known on Instagram and has proven again and again her creativity and reliability.
Kaia was my student this past year, who had always shown consistently good work and organisation. She has, in the form of this short term corona-timed home office internship, even delighted me with her creative flexibility, integrating my illustration style with her Graphic Design impulses. She has proven herself to be an excellent story teller who took up the challenge of relating my story to a multilingual audience.
As sad as I am that her internship is over—I will really miss her assistance and ideas and input—I am so happy for her to be starting off to university and her life as a young talented designer.
Good Luck, Kaia!
Kindest regards, Kimberley