Author: Kimberley Hoffman
Reading Time: 2–3 Minutes
Update: Due to the exploding numbers of Corona infections, we have decided to postpone the  charity auction on Saturday and to hold it in March 2022. Safety must come first.
Accompanying events to the exhibition "Ludwigsburg wimmelt" cannot take place and will also be postponed until March 2022.
The exact date is not yet fixed, but will soon be available on the homepage of the municipal library, stabi.ludwigsburg.de. I will also post it on my homepage blog as well. 
 We will be happy to inform you and invite you to the events in 2022 as soon as the exact date is fixed. 
I am sorry that I won't be seeing my Ludwigsburger this year. However, this is plenty of reason to look forward to 2022. 😘 In the meantime: stay informed. Sign up for the Kreativnews for news and creative tips and crafts today!
"Ludwigsburg wimmelt" Exhibition and Charity Auction —The Artist is Present.
It is with great pleasure that I announce my exhibition at the Ludwigsburg Cultural Center. It will run until November the 27th, 2021. At the finissage on November the 27th, my illustrations from "Ludwigsburg wimmelt" will be auctioned for a good cause.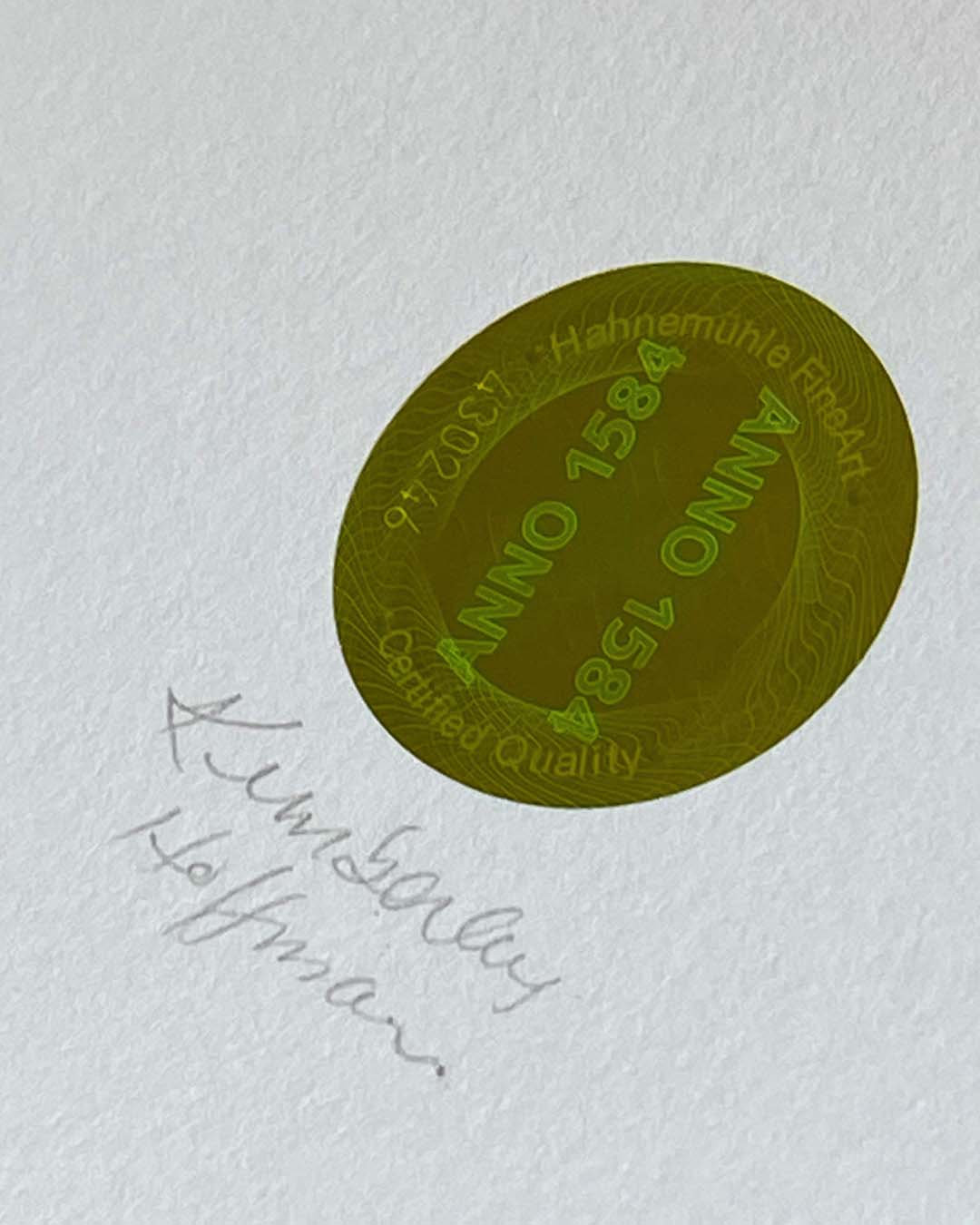 Since I created my illustrations for "Ludwigsburg wimmelt" digitally, I decided to make a limited, signed, numbered and certified  giclée print edition for the exhibition. The Ludwigsburg City Library will auction one print of each page in a Charity Auction.
According to Epson, the pigment inks used for this edition should last over 100 years under good conditions. The prints qualify as giclée prints. They are printed on Hahnemühle Photo Rag 308 by digitaloriginal.de. The double pages are printed on A2 sized paper, and the front and back cover are each printed on A3 sized paper.
It is really an aesthetically pleasing paper, thick and with a beautiful texture.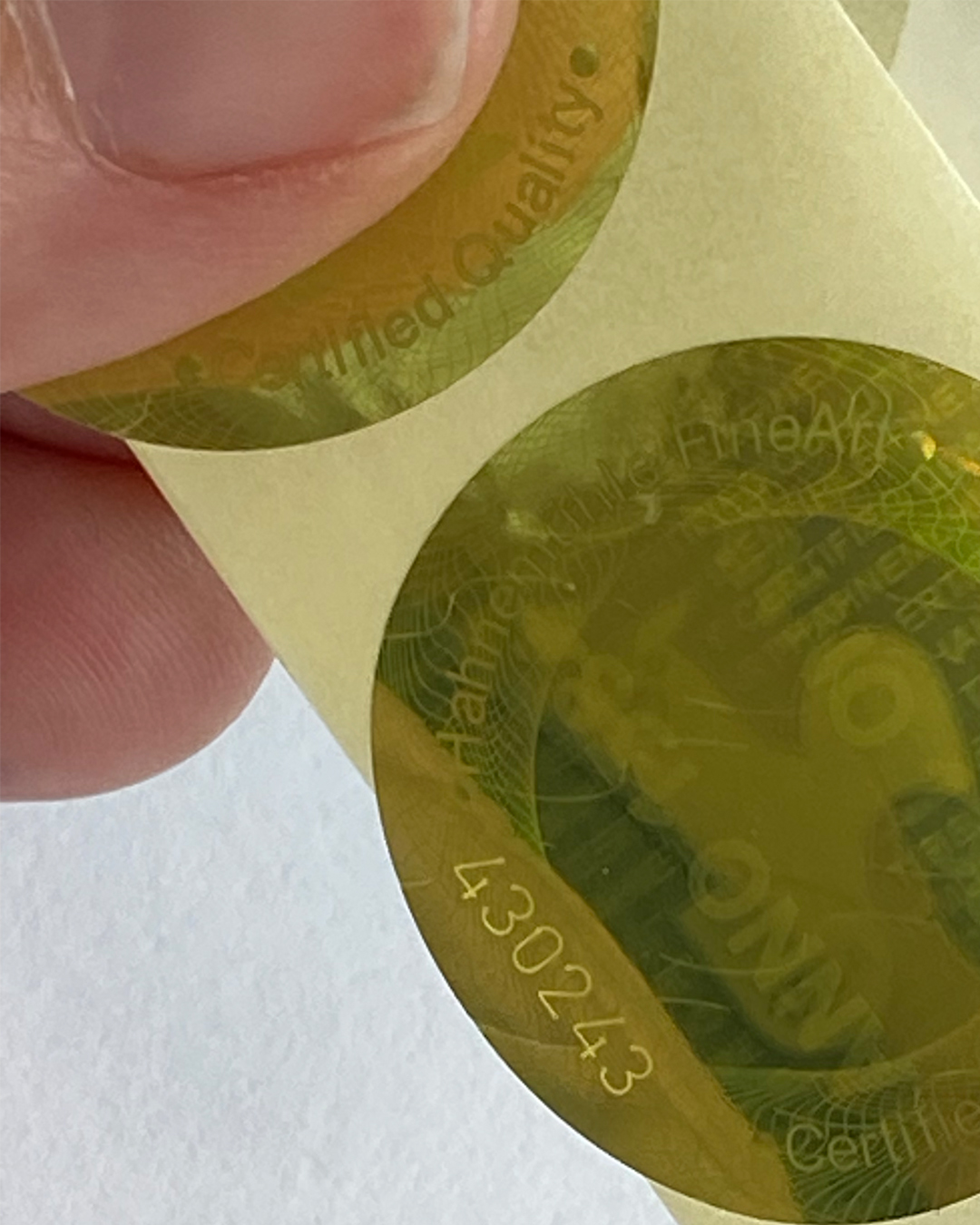 The Silberburg Publishing House generously sponsored the  printing costs of the high-quality exhibition prints.
All prints for the auction are registered on Hahnemühle myartregistry.com. Each print and its accompanying certificate carries a unique number. The holograms and certificates are counterfeit-proof according to Hahnemühle.
If you want a unique, cheerful, limited edition signed print of "Ludwigsburg wimmelt", maybe even as a gift for a die-hard Ludwigsburg fan, don't miss the chance to bid in the Charity Auction. You will also help the Förderkreis Burkina Faso Ludwigsburg to continue its important work.
When the Silberburg Publishing House told me that the Ludwigsburg City Library wanted to exhibit all my illustrations from "Ludwigsburg wimmelt" in the Cultural Center,I felt very happy. I spontaneously offered to auction them off to raise money for a good cause.
I asked Ms. Petsonias from the Ludwigsburg City Library to suggest a charity that is important to the people of Ludwigsburg. It must correspond to my desire to promote reading and education. The entire proceeds of the benefit auction are benefitting the Förderkreis Burkina Faso, which meets these criteria.
Burkina Faso, a country in West Africa, is one of the poorest countries in the world. The Förderkreis Burkina Faso supports many projects in Burkina Faso, including educational projects to offer young people a better future. Its activities are concentrated in the town of Kongoussi, which is located about 120 km north of the capital Ouagadougou and close to Lake Bam.
The exhibition "Ludwigsburg wimmelt" is at the Kulturzentrum Ludwigsburg, Wilhelmstraße 9/1, 71638 Ludwigsburg until November 27th, 2021. The finissage will take place from 11:00 a.m. followed by a  charity auction, also at the Kulturzentrum.
On Friday, November 26, 2021, there will be other events with the artist present — that is to say, with me. Due to the prevailing Corona pandemic, only a limited number of people can be granted admission to the events. I'm looking forward to seeing you!