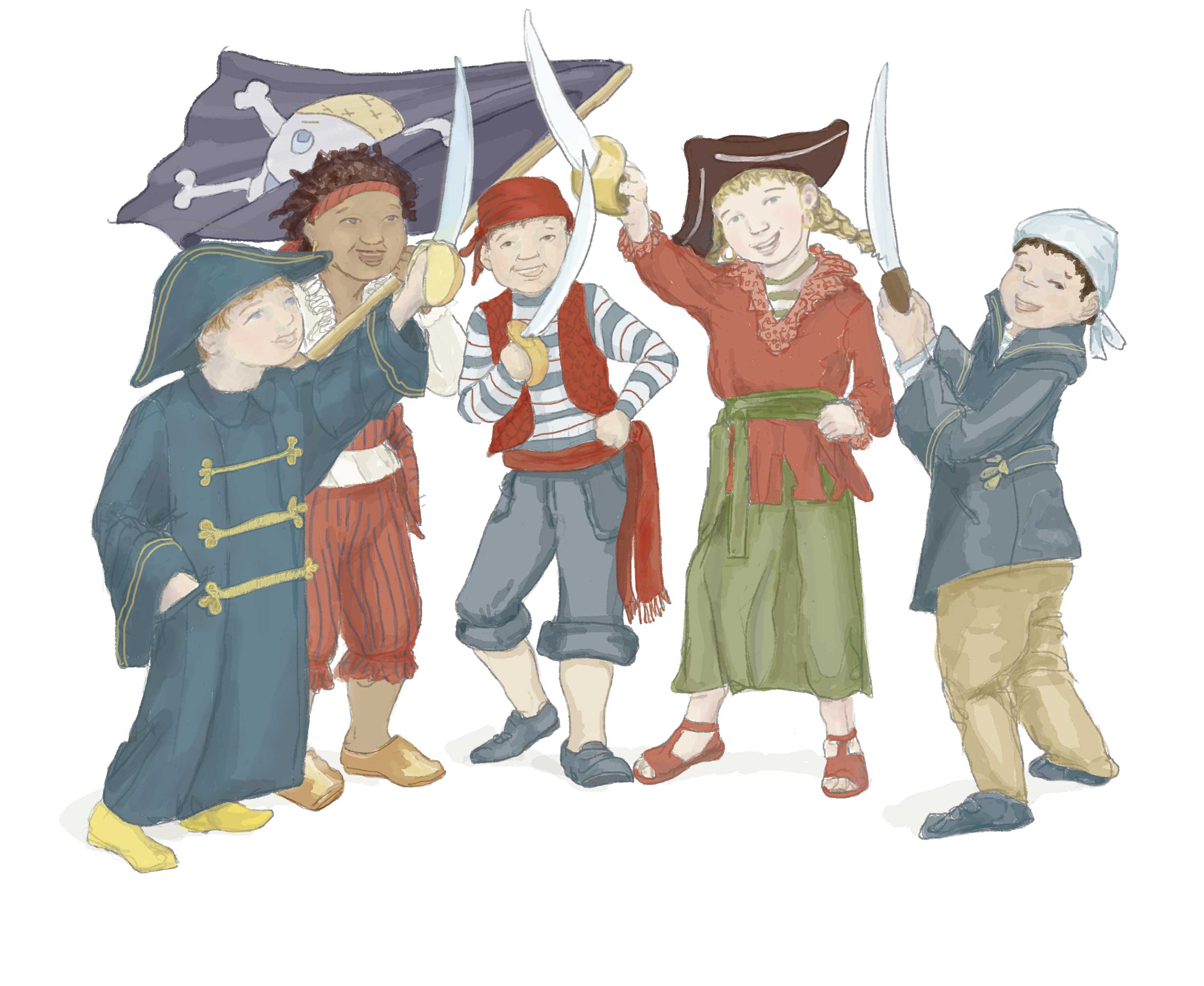 The Pirate Party Planner
The pirate book is my solution to planning a successful children's birthday.
The Pirate Party Planner not only has games and recipes to follow. I've included many craft activities for before and during the BIG DAY , for example, pop-up invitation cards that even kindergarten kids can fold, as well as trinkets to make that are guaranteed to double your fun. The crafts can be printed out on a normal household ink-jet printer.
The select, tested recipes are easy to prepare, the whole family can participate.
The special thing about my Pirate Party Planner are the treasure chest pages, where the birthday child can stick photos and write special memories. In addition, all guests can write their "X" there. Ahoy!