On the right side of the city map (il piante della città) you'll find the key. The learner can actively move his finger over it while pronouncing the term. The physical action coupled with the pronunciation makes it easier to anchor the word in memory.
The bends in the streets and the large number of buildings allow many variations of the exercises, even in larger classes. "Vado spesso in città" is a suggestion for a walk through the city.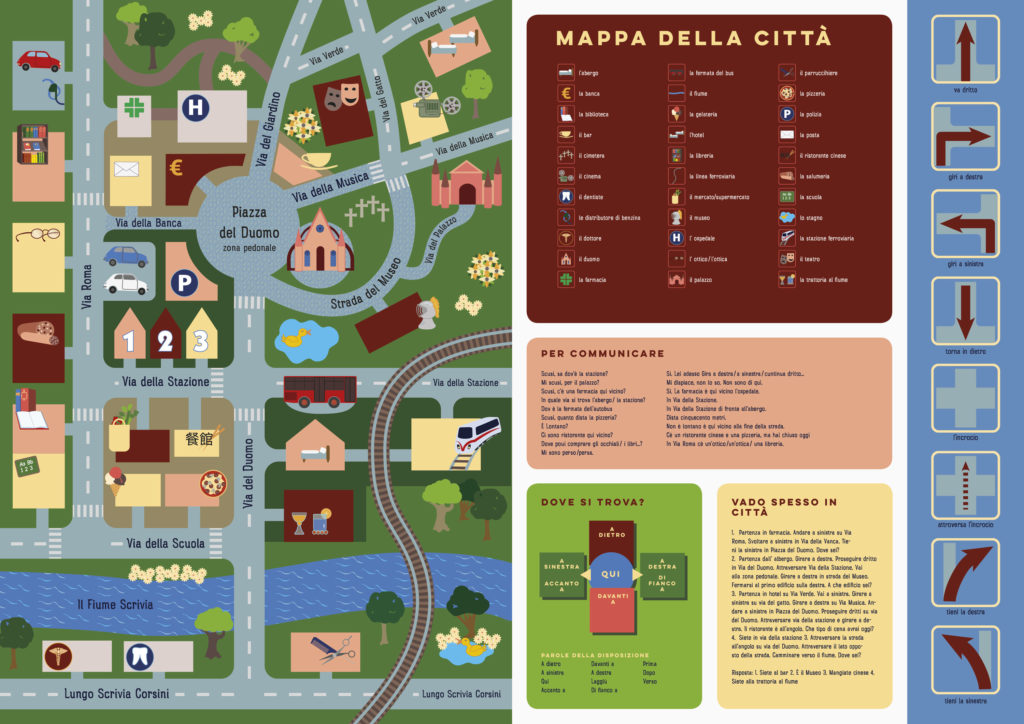 Are you looking for an illustrator who understands the special challenges of teaching? If so, just contact me.  (Link to the contact page)
The City Vectors
These vector illustrations are dedicated to my adopted hometown, Wolfenbüttel. There are historic buildings and sights as well as Wolfenbüttel's typical flora and fauna, such as the ravens (of which there are a plenty).
The illustrations are playful and are suitable for imprints on advertising products and city maps. Are you looking for scalable illustrations of your city? Just get in touch with me.